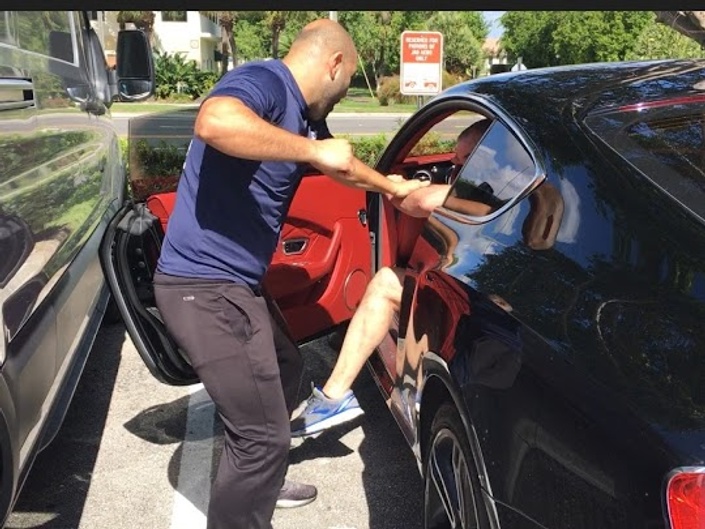 Krav Maga Car Defense Training 1
You are walking to your car or home and someone slams you against it from back, your next step will determine your outcome, do you know what to do?
What is your main objective when physically attacked around your car and home? To remove yourself and your loved-ones from the situation with minimal damage.
This can happen only in two ways:
Physical - the opponent is physically unable to continue
Mental - the opponent mentally gives up and retreats
To do this, you have to be mentally and physically strong! As you go through the program, you will transform your mind and body, and grow unshakable confidence in your ability to protect yourself in any situation.
Here are the topics that we will cover:
Verbal Abuse confrontation - what to do when someone confronts you verbally and is about to attack you from the back
Push defense - learn how to respond when pushed from the back and tries to slam you into the car or house door, and how to follow up after the initial strike
Aggressive body and clothing grab - learn how to protect yourself from this vulnerable position when an attacker has made physical contact and the steps to free yourself and counter-attack
Your Instructor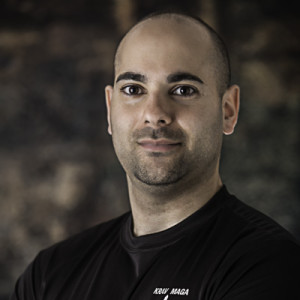 Chanan is a reserve lieutenant in the IDF Special Forces and commanded counter-terror units and worked with the Israel Security Agency (Shin-Bet). He trained soldiers in Krav Maga, active shooter & counter-terrorism, defense against stabbing attempts by terrorists, soldier kidnap, and gaining control over terrorists armed with weapons.
His training experience in the U.S. includes: members of former Vice President Joe Biden secret service team, FBI & other federal agencies, police & swat team members, NFL/NBA sports teams, Hollywood actors & movie production companies, law firms, business corporations, universities, hospitals, and more. He is an experienced trainer in the institutional and private sectors and actively involved in training security units.
Course Curriculum
Krav Maga Car Defense Training 1
Available in days
days after you enroll
Frequently Asked Questions
What is Krav Maga?
Our Krav Maga training prepares YOU to protect yourself in real-life situations, while developing situational awareness and the proper mindset. As a result, you will also develop confidence in other areas of your life. Our Krav Maga training is the same as taught to Israeli Special Forces – it's straight and to the point. The goal of the training is not sports or competition, but rather to save your life.
How practical and useful are the moves taught in the training course?
The training scenarios are realistic and the reaction of the participants is unscripted. You will learn from actual situations and reality-based training. Not theory.
Do I need any prior experience?
Absolutely not!
Who can benefit from this training?
You can! In today's world, violent attacks are unfortunately on the rise and occurring everywhere, including in the work environment and in family and personal-life settings. It should be your top priority to keep yourself and your loved ones safe.